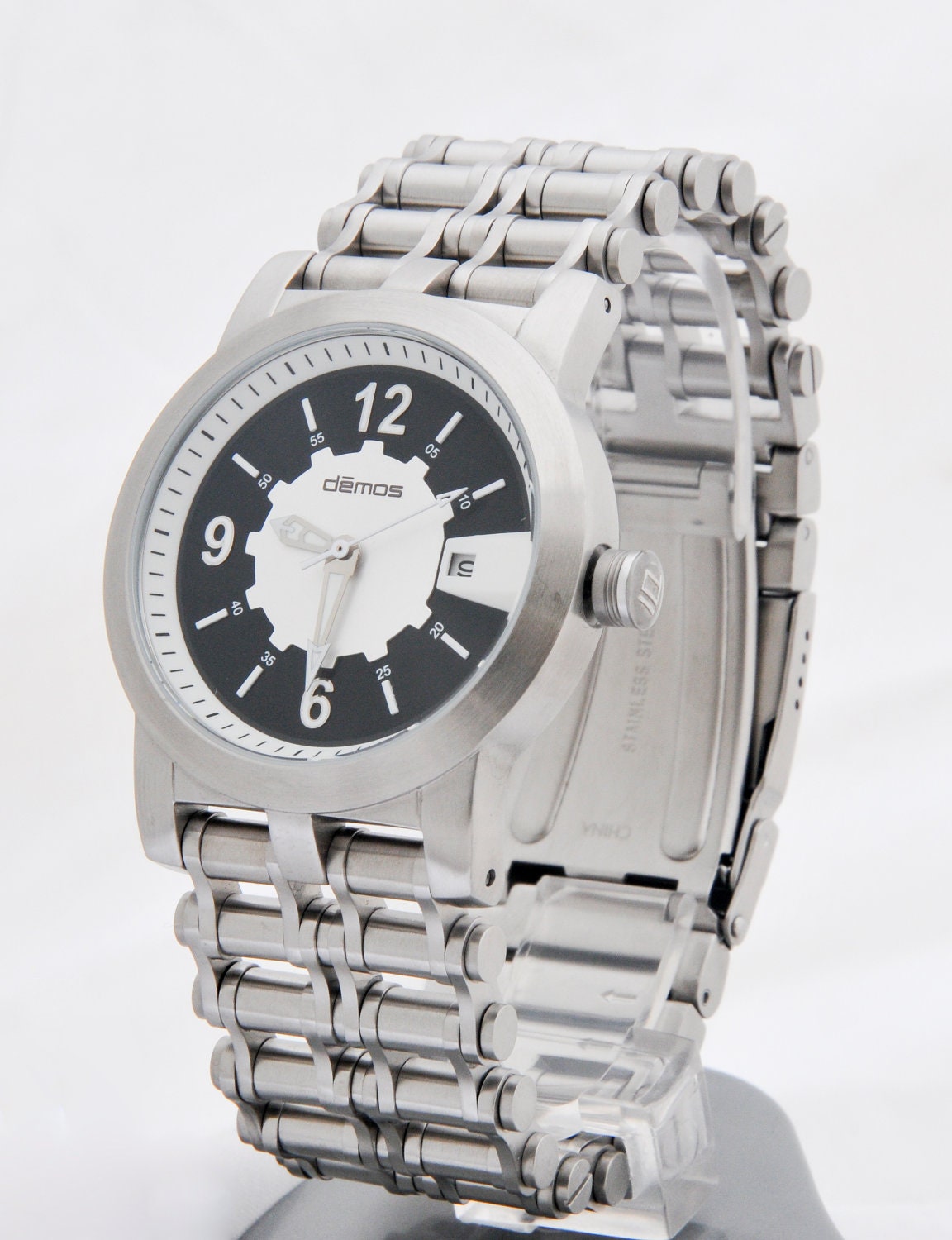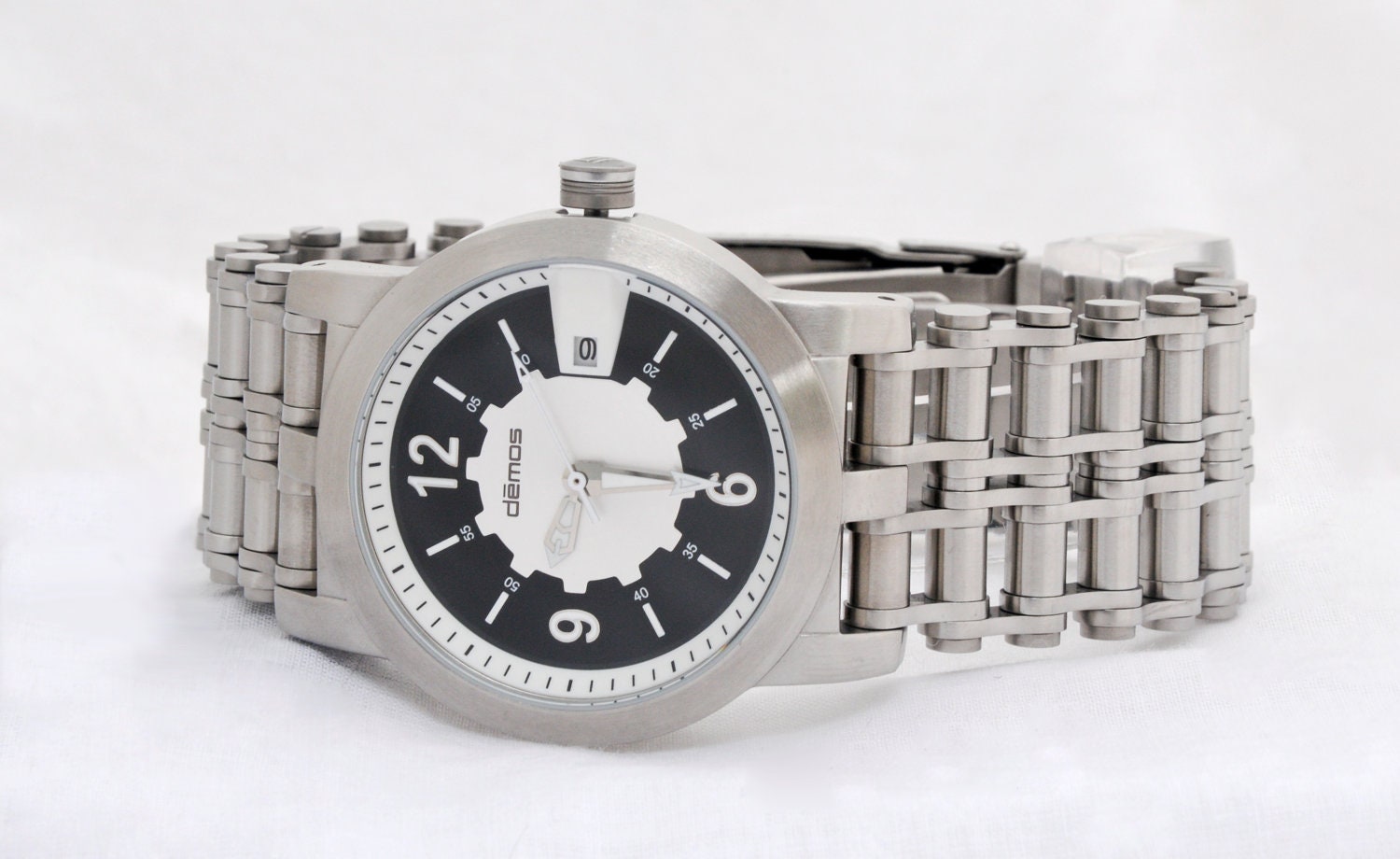 Chain Watch with heavy stainless steel chain bracelet, 100 meter water resistant, Seiko movement. Great for the Harley-Davidson HOG riders, motorcycle, dirtbike, BMX, mountain bike riders. Chain watches come in Polished Stainless as well as Black. Check out our Tread watches, too. by Demos Watch Co., Encinitas, CA, USA. CREATED, DESIGNED, and DEVELOPED in CALIFORNIA USA, made with Japanese movements.

Mayans MC / Sons of Anarchy

Motorcycle or Bike / MTB / Mountain Bike Chain & Tread watches by Demos Watch Co. Encinitas, California, USA. Founder Mark Demos / Designer John Cupit.

SEARCH TERMS:
.
.
. Demos Watch
.
.


Kawasaki, Honda, Suzuki, Gold Wing, Indian, Triumph, Buell, Yamaha, Moto Guzzi, KTM, Puch, Benelli, Aprilia, Ducati, Piaggio, MV Agusta, IMZ-Ural, IZh, ZiD Voskhod,

Clews Competition Motorcycles
Matchless
Megelli Motorcycles
Norton
Rickman
Triumph

Alligator
Arlen Ness
ATK motorcycles
Big Dog
Boss Hoss
Brammo
Cleveland CycleWerks
Confederate Motorcycles
Erik Buell Racing
Fischer
Harley-Davidson Softail
Dyna
Sportster
VRSC
CVO
Chopper
Indian Chief
Indian Chieftan
Thunder Stroke
Janus Motorcycles
MTT
MotoCzysz
Motus
Polaris
Roehr Motorcycles
Rokon
Ridley
Titan
Victory

Willy G.